TS 
Urbaser on How Cumulus BI Saved the Company Time and Increased the Quality.
Today, many companies use complex Excel documents to manage budgets and forecasts. One of these companies was Urbaser who realized that manual work was time-consuming and contributed to risks of manual summing. In their attempt to streamline the work, they were supported by Binovis' service Cumulus BI, which created conditions for simpler processes regarding the budgeting and forecasting work.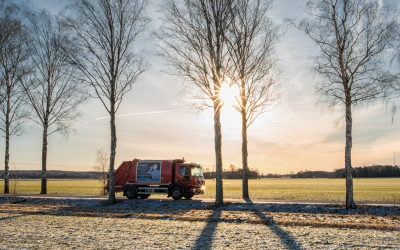 – Cumulus BI works very good for us. All departments have their own login so they can enter information by themselves. Then I can easily follow in real time and see how it adds up, says Anders Rees, Chief Financial Officer at Urbaser.
Today, 20 employees at Urbaser use Cumulus BI. The service has contributed to easier data management and facilitated for the company's employees.
– All employees appreciated the product. It was easier than working with Excel files that we sent back and forth. You don't have to deal with different versions. You no longer need to send Excel files back and forth and try to sum up 20 different Excel documents. The system solves this problem, says Anders Rees.
Easy to customize
Binovi has developed the service Cumulus BI which helps streamline budgeting, forecasting, reporting and monitoring. The service is completely web-based and requires no installations. The service can be easily adapted to different activities, which is greatly appreciated by Urbaser.
– We got a lot of support so it went smooth. They have helped to adapt the service to our needs and requirements. And they are very helpful at short notice. It can even be a completely new development that they solve on the same day, says Anders Rees.
Follow in real time
For Urbaser, there were significant challenges in using Excel as the primary tool for budgeting and forecasting.
– With Excel, we had to work with different versions locally and then email over and summarize plenty of Excel documents. You couldn't follow it in real time at all. If I had a deadline of 3 weeks, everyone had to submit their documents. Instead, I can now continuously follow in real time who did what, instead of getting a surprise 3 weeks later, explains Anders Rees.
Flexible solution
The company has been using the service for just over three years and is currently in the process of expanding its use for next year. Urbaser chose Cumulus BI as the tool based on the service's flexibility and simpleness. Anders Rees explains how Cumulus BI has saved the company a lot of time and has significantly improved the quality of the budget.
– We are very satisfied. It was better than expected. If I knew it was this good, I would have prioritised introducing it even earlier than we did," concludes Anders Rees.